Our Caring & Compassionate Team!
Meet the Veterinarians & Team of Bridletowne Warden Animal Hospital in Scarborough! We're pleased to provide exceptional vet care for your pets! Please call us at 416-491-8706 to speak to one of our caring veterinary staff members!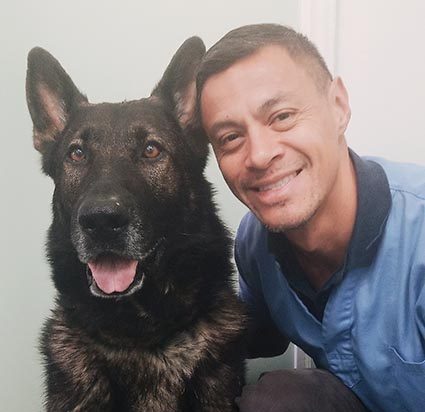 Dr. Israel Arteaga
General Practitioner
Dr. Israel Arteaga is a General Practitioner who began veterinary medicine in 2008.
Born and raised in Mexico City, Dr. Arteaga says that he fell in love with the idea of a career in animal care as a child growing up around farm animals. "I always wanted to help and treat them as they were sick," he says. "Now that I am a veterinarian I really enjoy being able to interact and educate clients on how to care and develop the best health care plans for their loved ones."
His areas of particular professional interest include dentistry, dermatology, critical care, and pain management. He is also a member of the Ontario Veterinary Medical Association and the Canadian Veterinary Medical Association.
His interests include all outdoor activities, especially biking, running and hiking.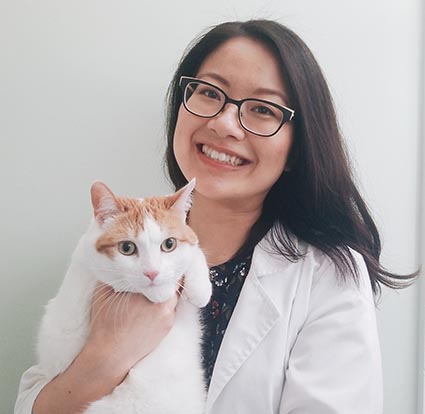 Dr. Rebecca Ang
General Practitioner
Born and raised here in Toronto, Dr. Ang-Francisco has always been surrounded by animals. Growing up with multiple cats and assisting in foster care at a young age it's no surprise that she has an interest in veterinary medicine. After graduating from McMaster University with an Honours Biology degree, she worked at Bridletowne Warden Animal Hospital while achieving her veterinary technician diploma in 2013.
Dr. Ang-Francisco continued on to the Ontario Veterinary College, graduating in 2018, where she developed interests in preventative health care, anesthesia, and surgery. She now strives to work closely with clients to achieve the best quality of care for each four-legged family member.
In her spare time, Dr. Ang-Francisco loves training her two cats, Shadow and Charlie, as well as running, painting, and spending time with her family and friends.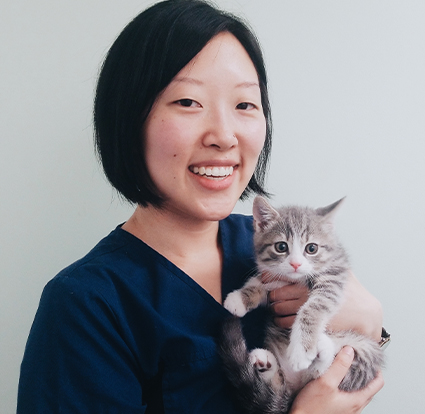 Dr. Lily Hu
General Practitioner
Coming Soon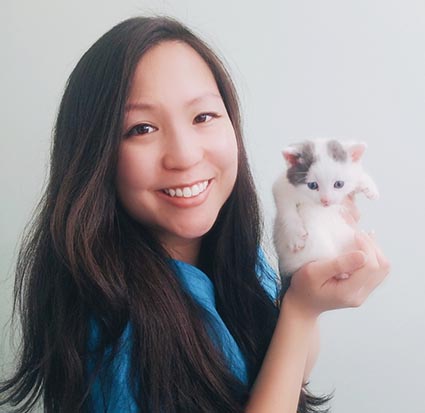 Amanda Law
CPA, Clinic Manager
Amanda Law is our Clinic Manager who started her involvement in animal care in 2013.
Born and raised in Hong Kong and Toronto, Amanda has a business degree from the University of Toronto and speaks multiple languages including Cantonese and Mandarin. She has a passion for animals and works closely with Annex Cat Rescue to foster kittens and cats. Amanda has one cat named Mowgli who helps her settle in new foster cats.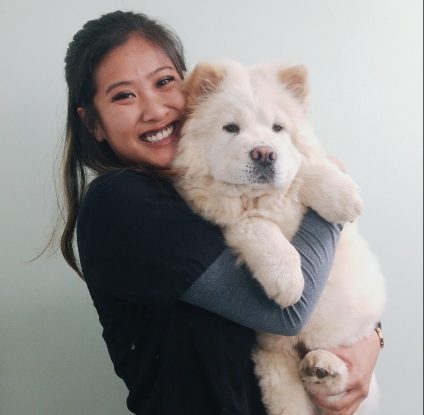 Jenn Tran
Veterinary Assistant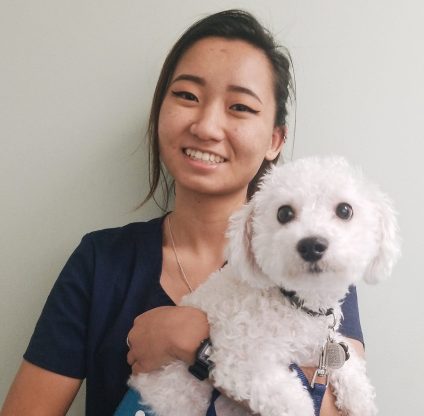 Winnie Lam
Veterinary Assistant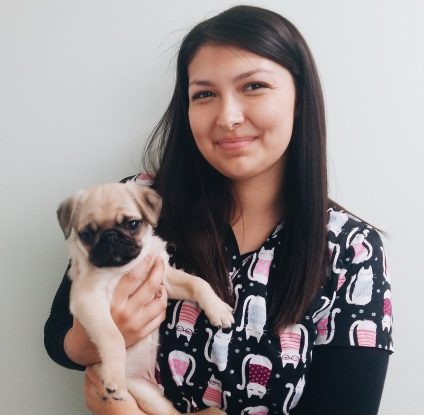 Hope Grant
Client Care Representative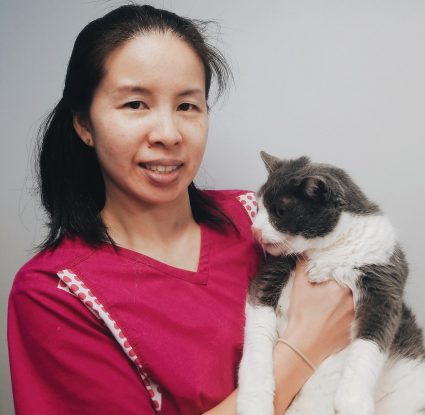 Regina Szeto
Groomer